• easter • Home Decor • lifestyle • spring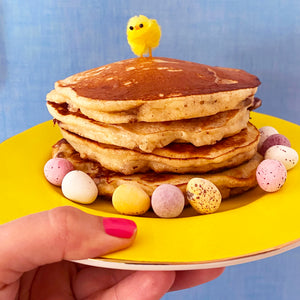 My top tips for an Easter breakfast to make the long weekend a bit more special. Hopefully it inspires you to have your own! Decorate the table   I've decorated this table with the tablecloth and table runner from my spring range to add instant colour and impact. See my range of table linens here. Bunches of daffodils are everywhere at this time of year and look great in milk bottles or vintage vases. This fun daisy bottle was from this etsy seller. I love to use anything yellow, including the little vintage chick egg cup, which I've filled with chocolate eggs. Primulas potted...
---
• Home Decor • shopping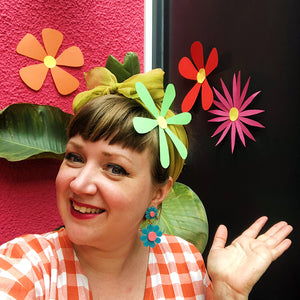 I never used to be that into florals, but somethings happened recently.  I can't get enough of the big, bright, and bold 60's style flower prints.  I think we all need cheering up after a long, cold, stuck indoors, lockdown, pandemic-y winter.  And massive colourful flowers couldn't be more opposite and joyful! My floral obsession has spread to my new homeware designs, which all feature these handmade paper flower collages. So, I've put together a selection of beautiful flower themed goodies, all from UK based Etsy shops.  To help you fill your homes and cover yourselves with flower power fun....
---
• Home Decor • shopping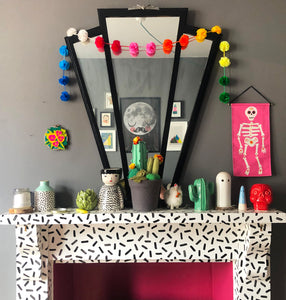 A round up of some of my favourite products from small businesses that would fit in with Day of the Dead inspired living room decor.
---
• diy • Home Decor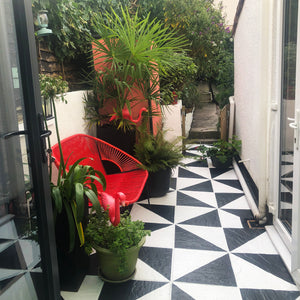 A weekend DIY project, in which I paint our patio from dreary to delightful!