• Home Decor • shopping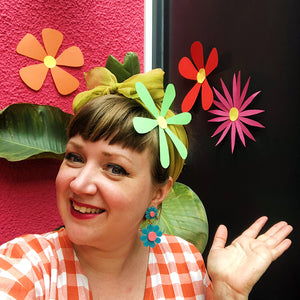 I never used to be that into florals, but somethings happened recently.  I can't get enough of the big, bright, and bold 60's style flower prints.  I think we all need cheering up after a long, cold, stuck indoors, lockdown, pandemic-y winter.  And massive colourful flowers couldn't be more opposite and joyful! My floral obsession has spread to my new homeware designs, which all feature these handmade paper flower collages. So, I've put together a selection of beautiful flower themed goodies, all from UK based Etsy shops.  To help you fill your homes and cover yourselves with flower power fun....
---
Part 2 of my top picks from the Bristol Online Pop Up Shop is here.  And this time it's focussed on homewares and prints.  There are so many talented makers involved in the shop.   All of these colourful, quirky things would make great christmas presents for someone special, or maybe a treat for yourself.  I may have ordered some things myself whilst compiling this list... oops! From Left to Right, Top to Bottom: Travel Mug by Libby Ballard Ceramics Plants Print by Hannah Broadway Zombie Cow Butter Dish by Dixon Does Doodles Camping Coasters by Fiona Clabon Illustrations Wild...
---
• shopping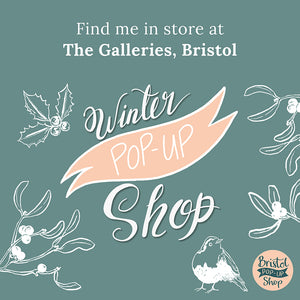 The Bristol Pop Up Shop has finally been able to open in The Galleries in Bristol this week, and it's full to the brim with beautiful things by over 100 makers.  Find it in the usual spot on the first floor, next to Waterstones. And alongside it this year, there is an online version too.  So you can still buy unique handmade items, even if you're not in Bristol, or if you want to shop in your pyjamas.   Browse the online shop here I'm going to make a few gift guides with my top picks from the online shop,...
---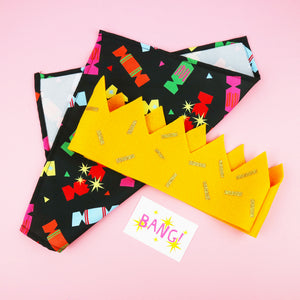 Make your own eco friendly alternative to Christmas crackers, with these tips and ideas
---
• shopping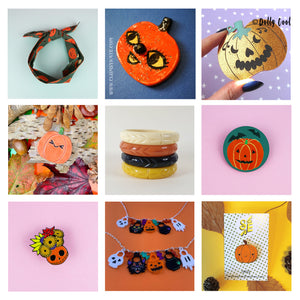 My pick of the best spooky halloween accessories to add fun to your outfit this autumn.